If you're away from your drum any time and want to expand your rhythmical awareness, follow Jerry Leake's harmonic time teaching method. Associate Professor of Percussion at Berklee College of Music and the New England Conservatory of Music, Jerry Leake has also published a number of
Percussion books
.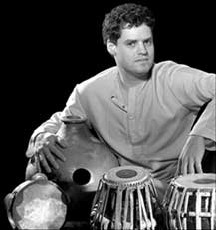 You may just want to print this document off and keep it with you at all times! I've stored copies on my phone so I can tap away my free minutes - and streeeetch my mind.
Although the mridanga originates from Northern India, you might also want to get a bit of background and read this one too:
Finally, here's his Harmonic Time video (pt 1). Don't be put off by the simplicity of the first few excercises here. They quickly become more challenging and rewarding!